Weaving Warmth into your home.
In a busy world, we add warmth to every house's space, so people can come together and create the most timeless of memories.
Our craft comes to life through Egyptian hands, hands of fathers, mothers, brothers, sisters and sons. And it is those hands that we give back to and whose lives we always empower and improve. Here we believe in rituals and legacies that live from one generation to another. Our objects of warmth, as authentic and as unique as our process, revive the soul, re-opens people's eyes to the beauty of everyday life and changes every house into a home.
We are four sisters, our story began a long time ago when we inherited the love, passion of handicrafts and everything has history and roots from our mother Aida. In 2017, we decided to start our small company" Yadawy" to introduce the beautiful handicrafts from Egypt to the world.

We found our passion in rugs so we focused on producing handmade rugs and home decorations. With time, we knew that our passion for handmade rugs stems from that we hope to convey warmth and happiness to every home, this is what exactly Mother Aida taught us. Therefore we called it " Aiida " .
At Aiida, our family bond strengthens and deepens all other bonds we have. It is the foundation over which we build and grow our business.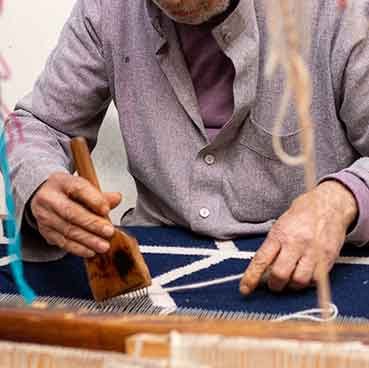 We put time and effort to support our families, our artisans, and our wider ecosystem. At Aiida, we feel empowered when we empower.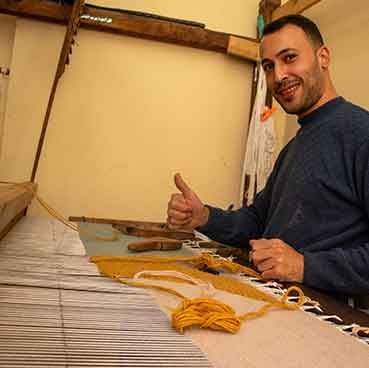 We are lead by passion. We believe it brings wonder to every interaction and every touchpoint. It is a contagious spirit and a great driver of our culture.
Being authentic is a key pillar to how we deal with our smaller and bigger family, which includes our artisans, suppliers and our customers.
An offering and service that is customized to your need. reflected at each touchpoint, making, receiving the carpet, and design that satisfies each and every need.